Fun things first, 'caus life's better that way, right?
Rock 'n Roll's Las Vegas race is back this year (because I doubt in a billion years they'd ever cancel it) - and race registration opens on April 1! Much like last year, the kick-ass team at RnR is doing a mssive kickoff launch party and YOU'RE
invited
.
All this party entails is that you run a 5K between now and April 1 (yup, even around your neighborhood), submit your proof of distance (by uploading a photo), and this sweet shirt (or tank!) is yours! It's like an actual virtual race... for
FREE!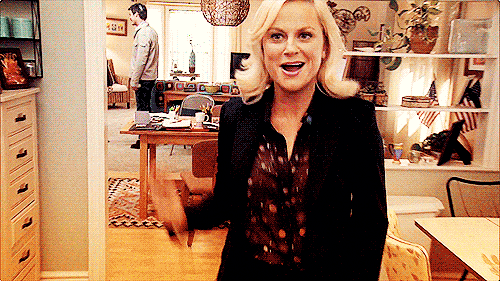 Many thanks to Ashley at RnR for pretty much the best gifs in the history of ever.
Who's in? Make sure you Instagram, tweet and share your fun with
#LVkickoffnight
! You can also sign up for a registration reminder
here
, in case you forget that April Fool's Day is the day to NOT be a fool and make sure you sign up to run the #StripatNight. I ran the half in 2013, and while it wasn't my favorite race, running the strip is pretty cool - you can check it all out
here
!
As for me? I'm not sure running a 5K is in my immediate future. I spent yesterday at the doctor's, both for this nasty cough that's been getting at me since the LA Marathon (I
sweeeaaaarrrr
I'm working on my race post), but also to check out my ankle - something's not been quite right since last Friday and it finally got to the point that I needed to figure out what.
She grabbed the back of my ankle (think Achilles-ish), and pushed her thumb into where the inside is of my heel and I pretty much yelped - to her quote, "Yep, that's pretty much some overuse syndrome right there... definitely tendinitis."
So now I'm on resting orders until things feel normal - many thanks to the powers of Google, this could be weeks or
months
. I am far beyond prepared for the idea of months, but know that resting is absolutely mandatory so I can be back sooner rather than later. Womp.
Sooo... who knows what this means. I'm signed up for an actual 5K race on April 11, and then thankfully not until May 3 (OC Half) and of course Pixie Dust weekend May 9 and 10. I can only pray that with rest and careful strengthening exercises, I can keep my ankle in check and be back to good fairly soon -- keep your fingres crossed for me!
Since it's Spring Break this week, I was all ready for some fun runs, maybe down at the beach and everything, and now I'm just gonna chill on my couch... and maybe finally write some race recaps. :) More coming atcha soon!
Have you ever been diagnosed with tendinitis? Other suggestions, things to do? How long did it take you to recover?