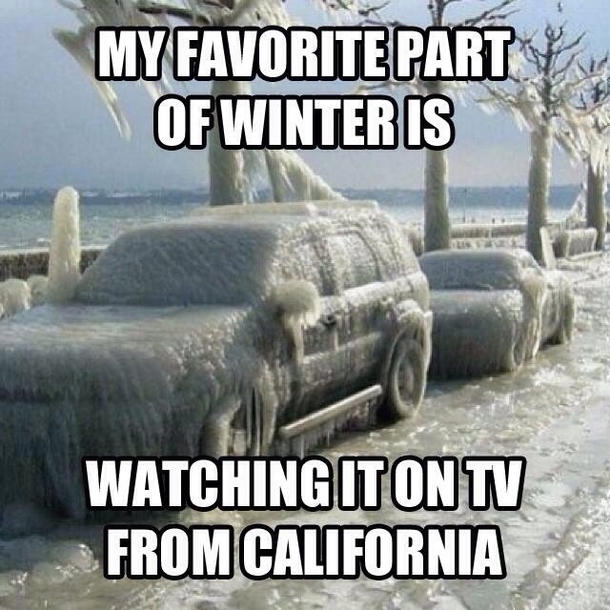 As cold weather is hitting everywhere else in the US (except, you know, Southern California), I asked a few Sweat Pink sisters to share their favorites, tricks and tips for beating the ice and still staying on top of their fitness game in the winter. They'll be featured here this week!
----
Cold weather running can be challenging. When I first moved to Denver in winter 2011, I knew my running life was over, at least for the season! :) Not only was it cold, I also couldn't seem to adjust to the altitude. Being 5280 feet up was not agreeing with me.
I would usually run about 3-5 times a week before moving to Denver and that dropped to 1 time a week. Not cool! Well, certainly cool as in cold but not so awesome... well you get the point.
Needless to say I needed to do something, so first I stocked up on cold weather running gear. I purchased a breathable jacket, some gloves, hats and a balaclava to cover my mouth, thick socks also came in handy. My favorite cold weather gear came from Nike. They have a great selection of items my favorite being their compression leggings. These items helped me deal with the elements.
Aside from staying warm, now I just needed to get my breathing down. In order to get into running shape in the altitude I would build my endurance by doing run/walk circuits. I ended up running more than walking in order to stay warm.
I now run 3-5 days a week, and when the temp is very cold and icy I just take it to the treadmill in my basement. This is probably my favorite cold weather running item!
Stay Warm and Run Fast!
xx Petite Heartbeat
---
Make sure you follow Ivanna on
Instagram: @petite_heartbeat
Twitter: @petiteheartbeat
Are you a "dreadmill" runner in the winter, or do you bear the temperatures (and weather) outside?