Happy Tuesday, and more importantly, Happy Election Day everyone!


After a chain of lost emails (I suggest testing your forwarding email address before passing it out to anyone and everyone for use) and thankfully, quickly caught-up email communciation... I am officially an ambassador for the Hot Chocolate 5K/15K that's coming to Atlanta on January 13, 2013! The course is tentatively slated to start and end at the amazing Turner Field, so you know it's bound to be an amazing race for the course alone!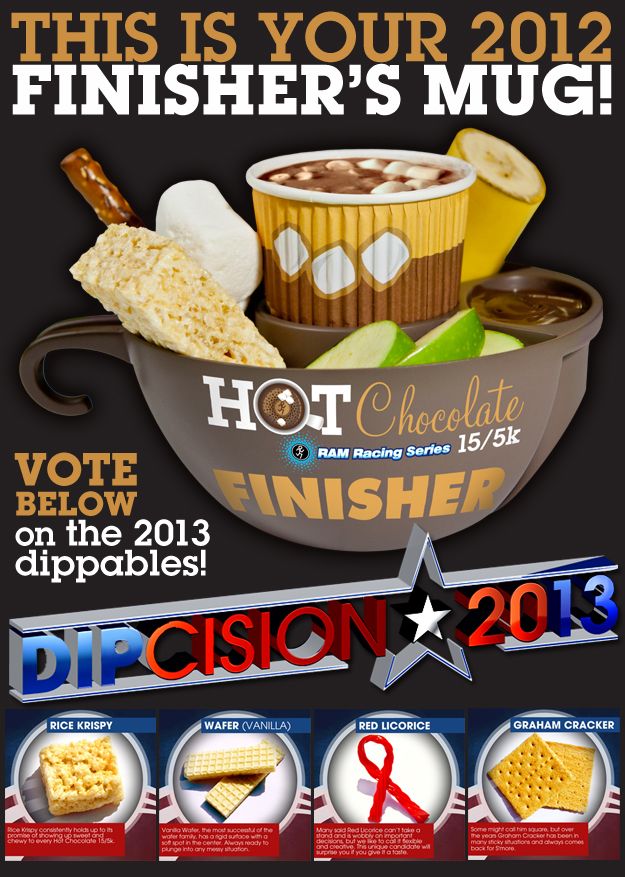 What dip-cision will you make?
The race is going to be pretty sweet (literally) – the post-race party is a giant fondue and hot chocolate party and your race swag is a Hot Chocolate Race hoodie - can you say awesome?
How sweet are these?
If you register, use the code HCATLHAT11 (all caps) and it'll give you a free hat too!
Hot Chocolate is coming to a few host cities this year. Are you participating in any of them? Will you join me in Atlanta?
And of course... did you vote today?