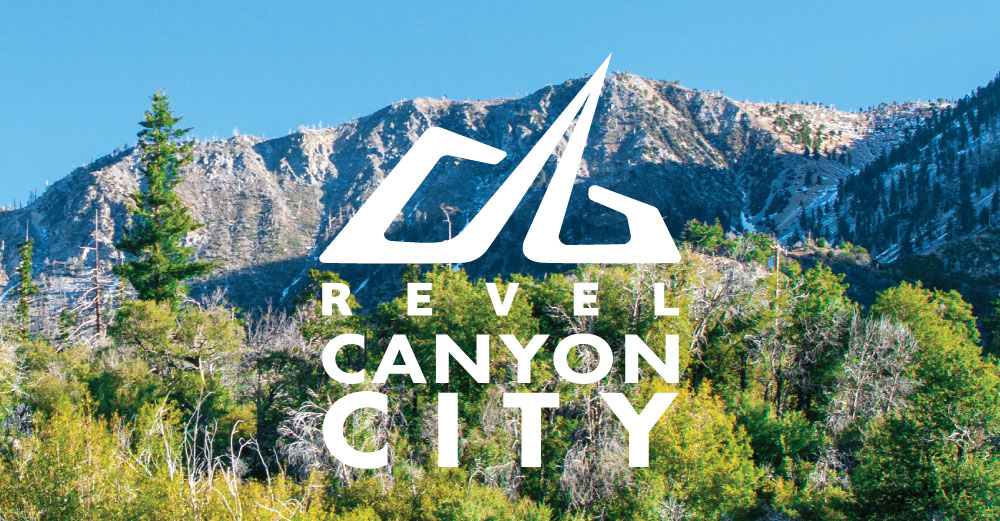 Revel Canyon City Half Marathon | November 7, 2015
Azusa, CA
Revel
calls Colorado, Utah and California home – the Azusa race is in just its second year and while I heard so much about it last year, I just never got my act in order to sign up. Thankfully, I was given the opportunity to pace again (thank you
Beast Pacing
!) and got to experience the mountainside course for myself.

Canyon City has a net loss of 900 feet for the half and just over 5000 for the full, which provides some ample opportunity for a PR if you treat the course right. The half has some good rollers in the midst of the course, so if you're doing the full and fly down the first half, you're in for some fun times on tired legs on those rollers. Thankfully, there's a great downhill finish that if you haven't trashed your legs yet, you can totally handle. This course, because of that, reminded me very much of
Fontana
and its PR-ability.
Beast Pacing's half marathon pacers!
At any rate, I was signed up to pace the 2:10 half group and got paired up with Patty (super speedy lady!) and Bear (who was pacing for the first time ever). I've never paced with TWO other people, but I had a freaking blast with these two and I hope our group did too!
There are some outstandingly gorgeous views along the course, which is something that this race certainly beats Fontana for:
Half marathoners and marathoners park in two separate locations to ensure they catch the correct buses to the top; half marathoners parked at Citrus College. The only issue with this is that it's a 2-lane road up to Citrus, but with the buses parked up one side, it essentially left one lane open for traffic to get in to the parking lot which left a little congestion. I was scheduled to meet a number of other pacers at 4:55 to get them their bags and our pacing signs in order, so though I was only a few minutes late, it left me a little flustered trying to get myself in order!
It was super chilly – I mean, we're halfway up a mountain here – but the great folks at Revel (partially) prepare you with including a pair of gloves and a mylar blanket in your race packet. One less thing to remember, so thanks Revel! I went to Walmart the night before and bought a pair of throwaway sweats and a sweatshirt. I stripped the pants before the race start to let my legs adjust to the temps, but kept the sweatshirt on until at least a mile in and the gloves through almost mile 4. Though the sun was up, the canyon is so deep and winding, that there are sections of warm sun followed by near-freezing corners in the shadows.
I need to be honest and say I've never had this much FUN running a half – it was like we were counting miles (kind of), but they honestly just FLEW by. Easy run, beautiful scenery, fantastic weather, like it was all coming together for a gloriously beautiful day in Azusa Canyon. Just like that, we were ticking to mile 11! At mile 12, we told our group that we had quite a window open so if they felt good, they needed to go with it and get to the finish on their own terms.
In fact, we had such a window, that we walked the last block and then SKIPPED our way into the finish line. No lie:
And just like that, we were done!
At the finish line, there were drinks on drinks on drinks (including horchata energy drinks? Ew), bananas, bagels and – my favorite part – PIE! Marie Callendar's choices of apple, lemon or pumpkin pie. Heck. Yes. This is only the
second race
I know of that does pie at the finish and I tell you, it's nothing to scoff at. More pie, please.
I hung out at the finish line for over an hour to cheer in the likes of Jen,
Sandy
,
Carlee
and dozens of other folks, including the rest of our pacing team. I watched marathoners cry at the finish for a massive new PR or lots of BQs or New York qualifying times and got goosebumps as each runner fell apart at the finish in sheer elation. There's nothing like being at the end of a marathon – wow!
I jogged the quarter-mile back to the parking lot and called it a day. A great run, great race, great medal, great PIE, and great fun watching the finish line, but it was time to get home, nap, and call it a day!
Race Pros:
- PR-able course
- Race packets included gloves & mylar blankets as added perks
- Giant, beautiful finishers medal
- Finish line pie & energy!
Race Cons:
- Need to continue figuring out parking logistics
- Apparently some buses got lost going to the top (what?), thankfully not mine
Did you run Revel Canyon this year, or any of the Revel races? Your thoughts?